Photo exhibition in Hamburg.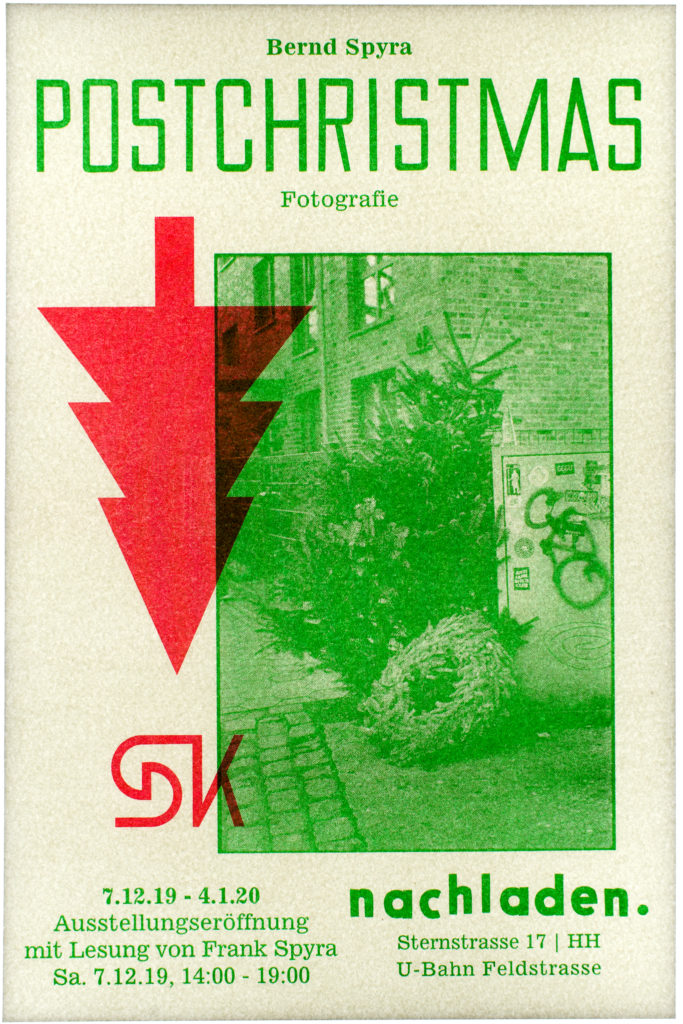 Exhibition shown at the nachladen (Sternstraße 17), December 7th, 2019 to January 4th, 2020.
On display were 12 b&w risograph prints of Christmas trees after Christmas. At the exhibition's opening around six o'clock, my brother Frank read from a text he wrote for the catalogue accompanying our exhibition.
The catalogue is available in the online shop of the nachladen.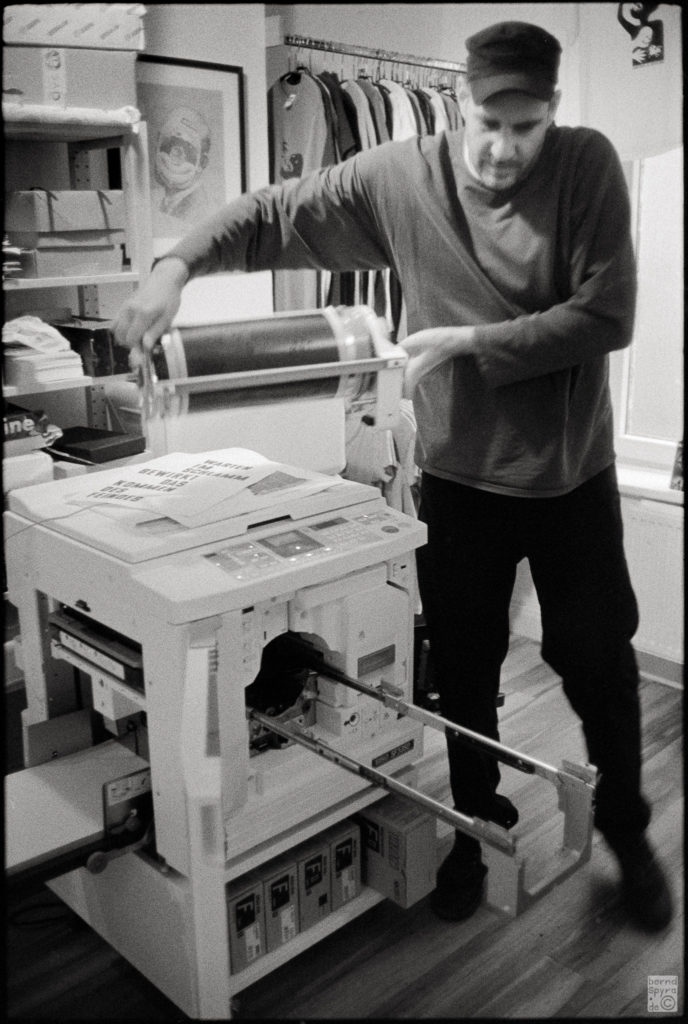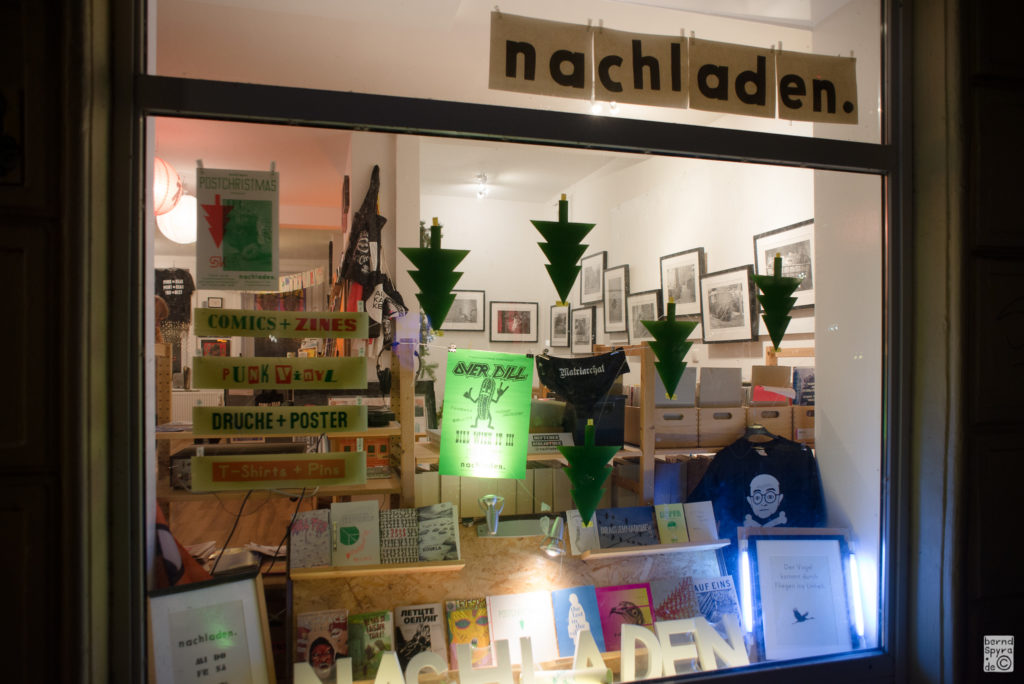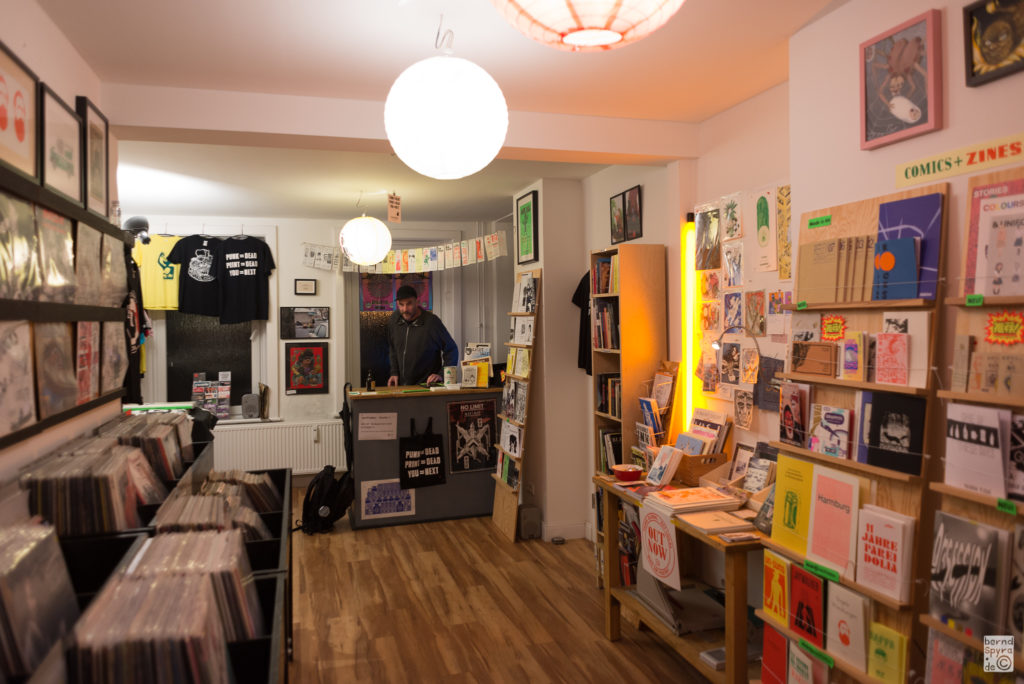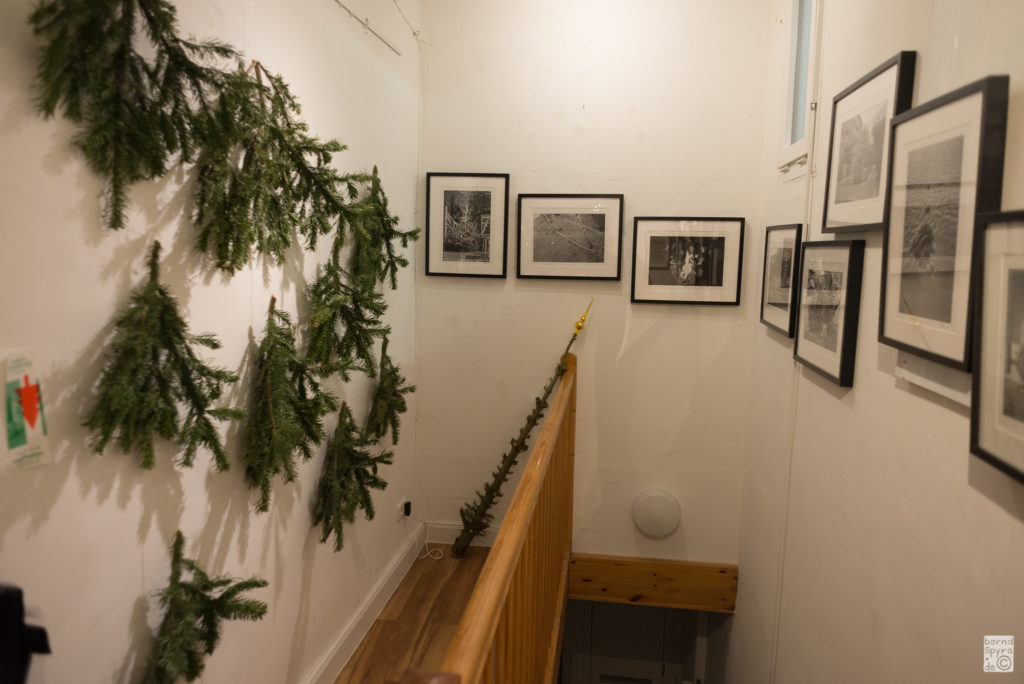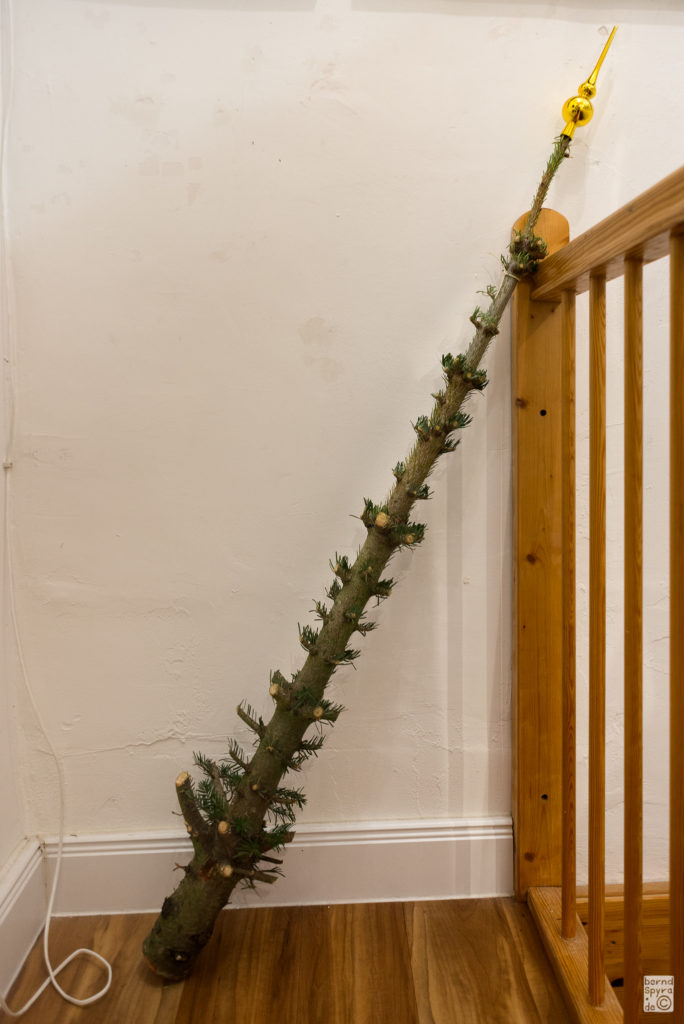 A few views of the exhibition in the nachladen.
From December 3 to 31, 2022 postchristmas is followed by postchristmas again – new case studies.