Upcoming photo exhibition in Hamburg.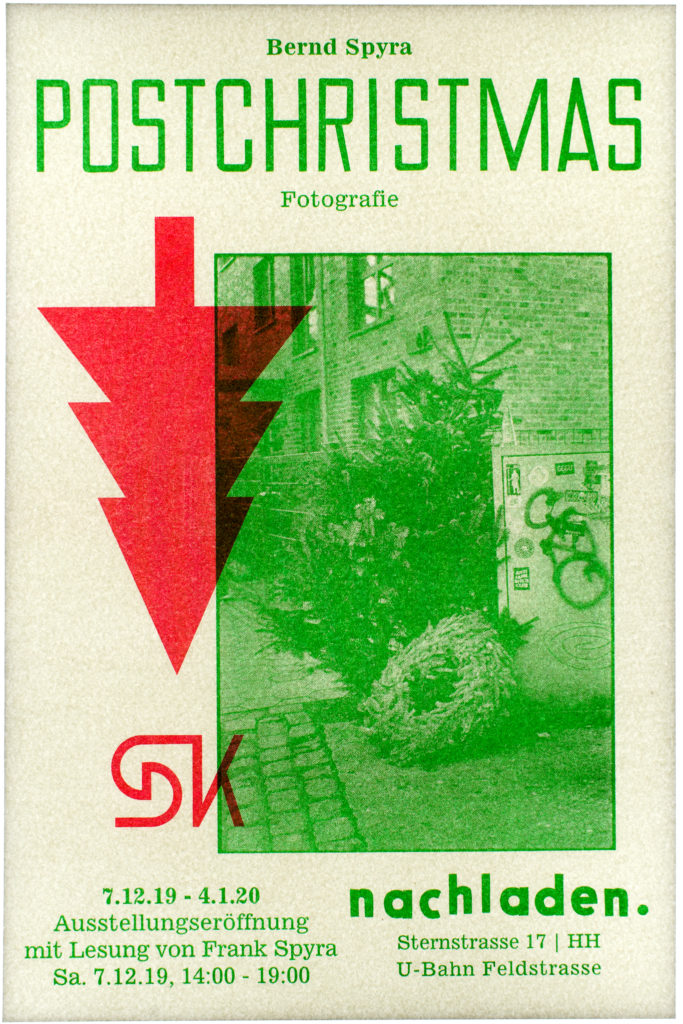 Right now still very busy working on the exhibition to be shown at the nachladen (Sternstraße 17) from December 7th, 2019 to January 4th, 2020.
On display will be 12 b&w risograph prints of Christmas trees after Christmas. At the exhibition's opening around six o'clock, my brother Frank will read from a text he wrote for the catalogue accompanying our exhibition.
Watch this space for more information