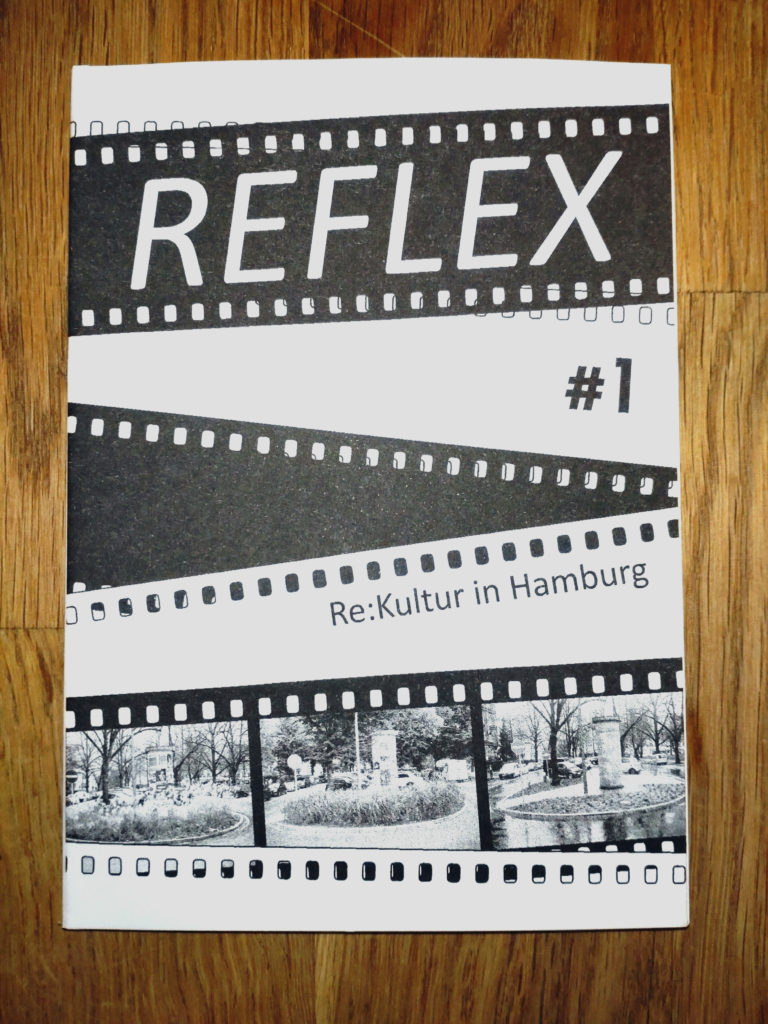 Reflex is back: In handy DIN A6 format, folded without staples or glue from a single side A3 risograph print, to yield six pages. This first issue contains three photos illustrating the technique of rephotography.
Printed and for sale at nachladen.
Contrasting with reflex' former incarnation containing 36 photos (published quarterly), the reduced scope of the new form of six pages, allowing either the printing of three horizontal photos or six vertical ones, not only makes the publication more accessible to the viewer, it also makes printing much more economical. Perhaps most important, the brevity allows me to speedily pursue and publish photographic ideas, allowing for new explorations of form, content and approach, to be published in regular intervals.